GWC: Premium Party Package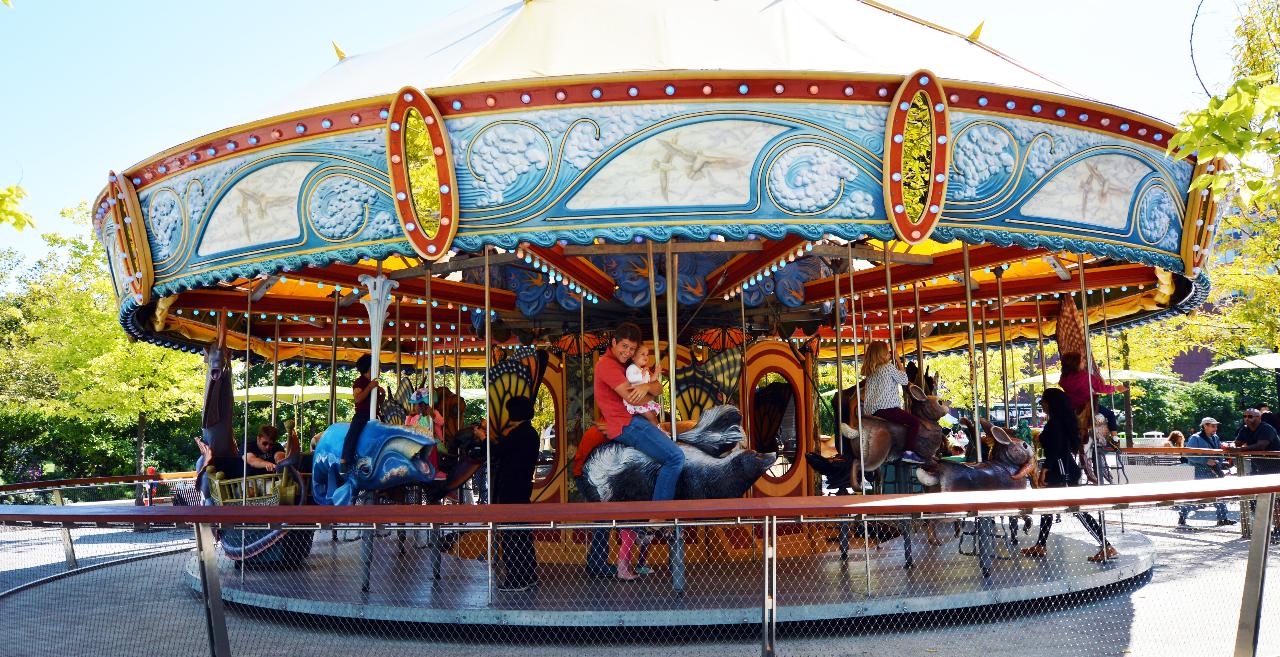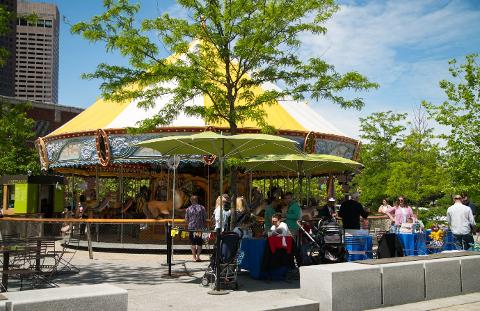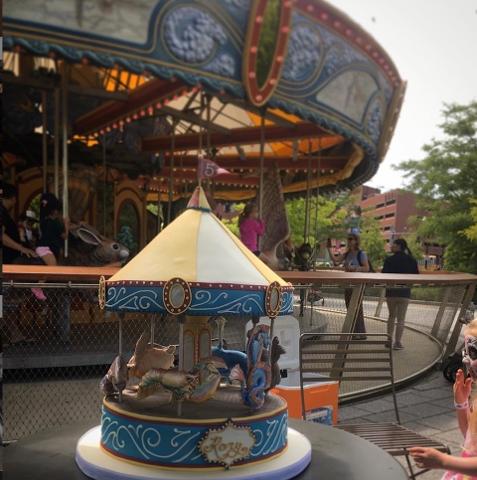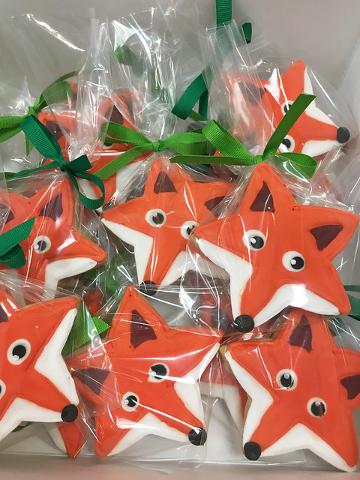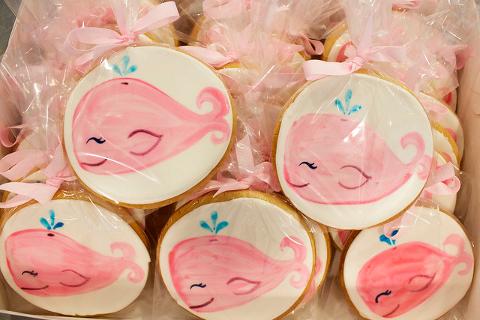 Duration: 90 Minutes
Location: Boston, MA


PREMIUM BIRTHDAY PARTY PACKAGE

1.5 Hours in a reserved party area
You'll have 30 minutes for set-up/decorating prior to your start time. Additional time may be added (pending availability) for $50 per half hour.

12 Unlimited Ride Wristbands for up to 12 Kids (includes guest of honor)
Extra wristbands = $15 each
Exclusive tables with chairs and umbrellas for shade!
Includes 4 round tables with 4 chairs each (seats 16) and a long bench for additional seating or surface area.

Designated Party Host
Under your direction, your party host will help with set up, decorating, and is responsible for clean-up! They will also help coordinate the overall flow of your event, doing their best to make your party run as smoothly (and as stress-free!) as possible.

CATERING OPTIONS:
Panera Bread
(located at 200 High Street in Boston) is proud to partner with The Greenway Carousel. Panera has delicious offerings for both young and young at heart guests, no matter what time of day you are celebrating.
If interested in adding Panera Catering to your event, select "PANERA CATERING" at checkout OR contact Hannah Dickerson at:
panerahighstreetcatering@teamhamra.com
or 617-951-1330
Oakleaf Cakes Bake Shop is made up of a talented staff of artists and bakers who are constantly pushing the limits of what is possible in their craft. Everything they make starts out as flour, butter, sugar, and raw ingredients. The result? It just tastes better! Oakleaf cares about their food, because you care about it too. If interested in adding Oakleaf Cakes desserts to your event, select "OAKLEAF CAKES" at checkout.
PLEASE NOTE

Booking a party with us does not mean you have the entire carousel exclusive to you and your party. The Greenway Carousel remains open to the public during normal hours of operation and during your event. Your designated party area, seating and tables, are exclusive to you and your guests, only. To inquire about renting out Greenway Carousel for large-scale, private events, please email your details to: info@greenway-carousel.com


Security Deposit: To officially hold your desired date and time, a $100 deposit will be taken upon check-out. It is non-refundable. In the event of inclement weather, however, we will reschedule to another date and time, pending availability.


Extra Participants & Extra Time: Note that we do not charge an admission fee for guests who simply wish to enjoy the event and not participate in our attraction. However, if you wish to add Extra Participants or Extra Time, click "YES" at the time of checkout and in your confirmation email (sent within 24 hours after booking), our Team will confirm your add-ons.


Special Offers: Codes applied upon checkout will be processed by our Team once your order has been received. You'll receive e-confirmation with your total pricing reflecting the discount as per the offer you provided upon booking.
TERMS & CONDITIONS

Upon submitting your party reservation, you agree to the following Terms & Conditions (also included in the confirmation email you'll receive within 24 hours from our Team):

a. Security Deposit: I understand that the security deposit - due at the time of booking - includes tax and is non-refundable.

b. Final Payment & Gratuity: I understand that my remaining balance is due onsite and in full the day of my event in either cash or credit card, at the ticket booth. Any additional expenses incurred day-of will also be settled prior to my departure. I understand that Staff gratuity is not included in the final payment. Gratuity is at my discretion and should be paid to the Operations Manager who will split the gratuity evenly between the Party Host and attraction operators. Gratuity is only accepted in cash the day of your event; it will not be applied to credit/debit card.

c. Food & Beverage: I understand that food/beverage is not included with my package, though I am permitted to bring my own if I do not wish to purchase the Food Add-Ons. No food can be prepared or cooked onsite. No alcoholic beverages. I understand that no storage is available onsite for any outside food/beverage, though I may bring coolers as needed. I understand that I cannot bring any glass bottles onsite to my event.

d. Set-Up, Tear-Down, Decorations: I understand that my Party Host, under my direction, is available to assist with setup 30 min. prior to my Start Time. I understand that any decorations I wish to keep must be removed and taken with me upon my departure. Any decorations left behind will be removed and discareded by Staff. I understand that no helium-based balloons are allowed onsite. I understand if bringing my own Outside Enterainer, I will incur a $25 Outside Entertainer fee per entertainer, and that my face painter is strictly prohibited from emptying paint-contaminated water onsite (i.e. trees, shrubbery, on carousel/park property) and that doing so may incur a fine.

e. Inclement Weather, Rescheduling, Cancellations: In the event of inclement weather, I understand that I must notify the Director of Sales no later than 48 HOURS before my event if I wish to reschedule or cancel. I understand that rescheduling my party is subject to availability.
f. Unlimited Ride Wristbands: Wristbands are non-transferable and cannot be swapped between people. A wristband removed from someone's wrist will be declared null and void. Additional wristbands may be purchased onsite the day of my event (for use during my party) and will be added to my final balance owed prior to my departure.

g. Ride Restrictions: All guests are required to have either a wristband or ride ticket when boarding a ride. Either may be purchased onsite. Children must meet the 42" height restriction of the carousel. If the child does not meet the height requirement, they must be accompanied by an adult. The adult rides for free but the child must have a wristband or ride ticket.

h. Adding Extra Time: I understand that if I wish to add extra time to my party beyond my End Time, it is contingent upon the Operations Manager and other events scheduled the same day as mine. Furthermore, I understand that any unscheduled, pre-approved time exceeding my contract will be included in a separate invoice and settled prior to departure.

i. Vehicles Onsite: No vehicles are allowed on The Greenway, and by booking your party, you agree to comply with The Greenway Conservancy's Park Use Guidelines found here: rosekennedygreenway.org/ParkUseGuidelines