FF: VIP Birthday Party Package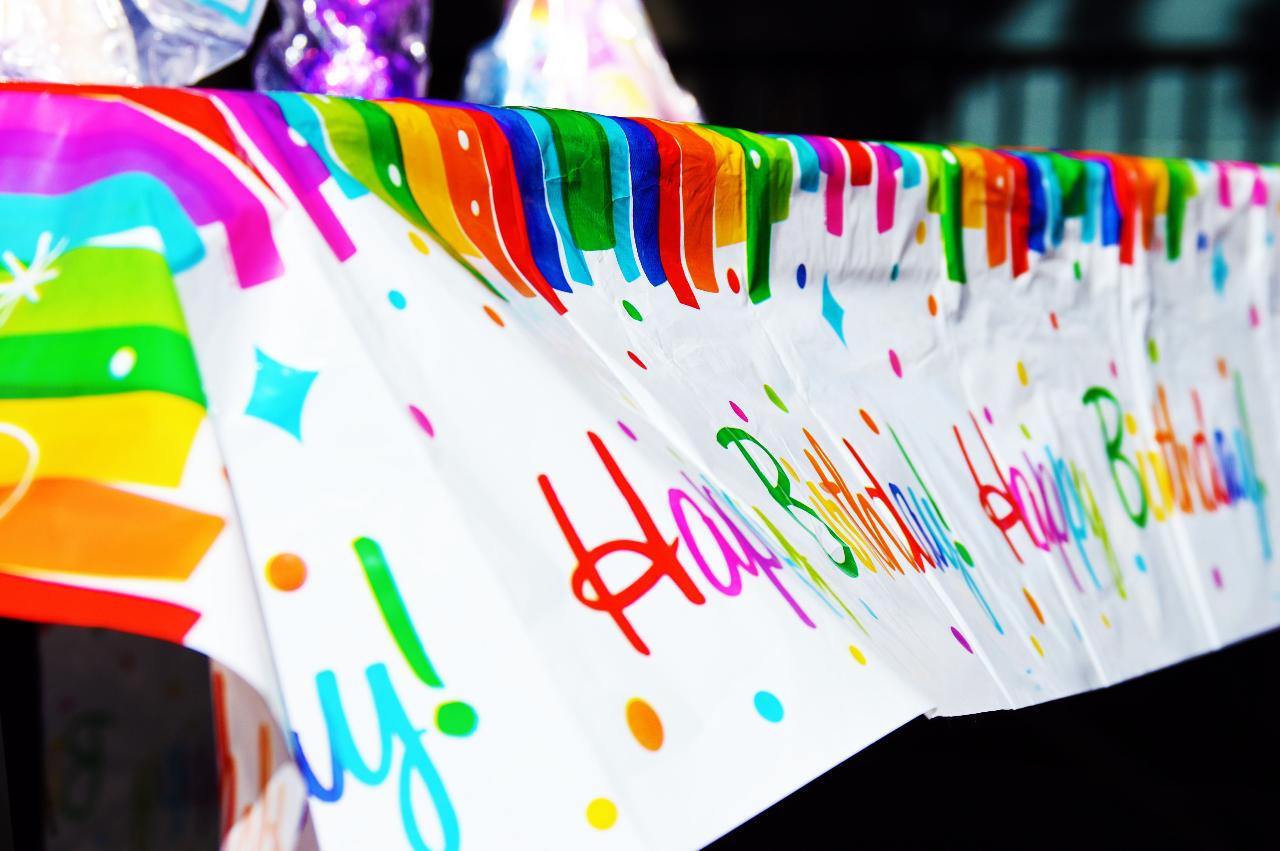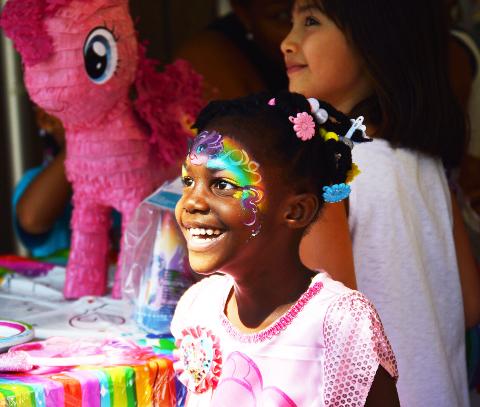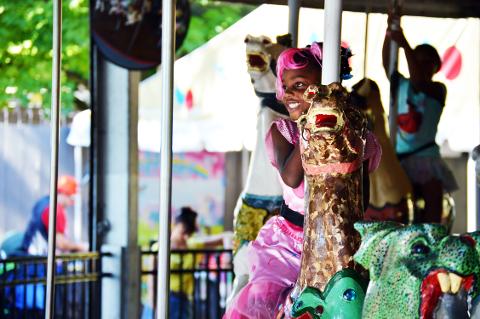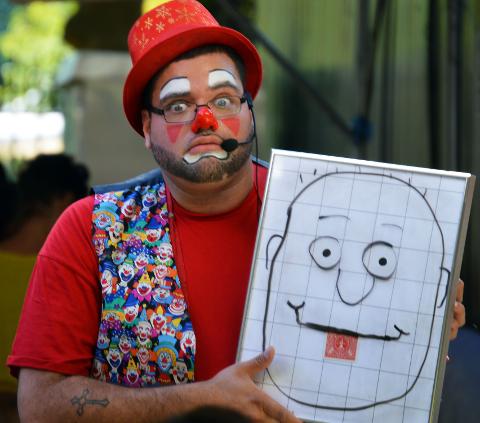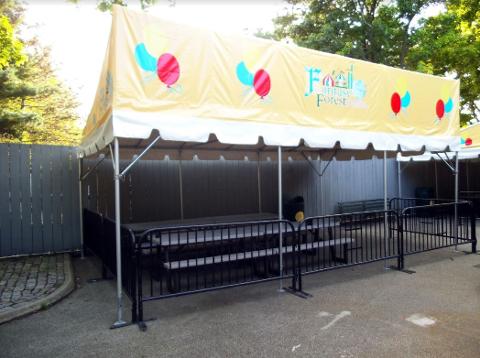 Duration: 2 Hours
Location: Queens, NY
VIP BIRTHDAY PARTY PACKAGE

2 Hours in a reserved party area
You'll have 30 minutes for set-up/decorating before your start time. Additional time may be added (pending availability) for $75 per half hour. Extending your party time extends the life of the wristbands.

12 Unlimited Ride Wristbands for up to 12 Kids (includes guest of honor)
Adding 1-9 extra kids = $25 each. Adding 10 or more = $20 each. The wristbands are only valid for rides, not games. Additional tickets for games can be purchased through your party host. Click here to view ticket pricing
Exclusive seating/tables and (overhead) party tent
4 seated picnic tables with plastic table coverings. You are welcome to bring your own table coverings if you'd like!

Designated Party Host
Under your direction, your party host will help with set up, decorating, and is responsible for clean-up! They will also help coordinate the overall flow of your event, doing their best to make your party run as smoothly (and as stress-free!) as possible.
IMPORTANT NOTES BEFORE BOOKING:

Booking a party with us does not mean you have the entire park and/or carousel exclusive to you and your party. FANTASY FOREST remains open to the public during normal hours of operation and during your event. Your designated party area, seating and tables, are exclusive to you and your guests, only. To inquire about renting out Fantasy Forest for large-scale, private events, please email your details to: info@nycarousel.com


Security Deposit: To officially hold your desired date and time, a $100 + tax deposit will be taken upon check-out. It is non-refundable.


Extra Participants & Extra Time: Note that we do not charge an admission fee for guests who simply wish to enjoy the event and not participate in our attraction(s). However, if you wish to add Extra Participants or Extra Time, click "YES" at the time of checkout and in your confirmation email (sent within 24 hours after booking), our Team will confirm your add-ons.


Special Offers: Valid special offer codes applied upon checkout will be processed by our Team once your order has been received. You'll receive e-confirmation with your revised total pricing reflecting the discount as per the offer you provided upon booking.


More info? Read our park and birthday FAQ's

TERMS & CONDITIONS:

Upon submitting your party reservation, you agree to the following Terms & Conditions. A copy of our T&C will be included in your contract/invoice which will be emailed to you within 24 hours upon booking:
1. Party Area & Exclusivity: The Fantasy Forest Amusement Park is not closed to the public during your event. The tented party area(s), exclusive seating / tables are exclusive to you and your guests, only. There are no skip the line passes or designated areas that permit exclusive or priority access to any attraction.

2. Security & Entertainer Deposits: The security deposit, due at the time of booking, is plus tax and non-refundable. If you must reschedule your party (i.e. inclement weather or otherwise), you have up to 48 hours advance notice to notify Management of your decision or risk forfeiting your security deposit. In the event of inclement weather, we will reschedule your party to a new date and time pending availability for the current calendar year during our scheduled hours of operation. Security deposits will not transfer into the new year / season. If you added Entertainment to your package, your Entertainer Deposit (plus tax and non-refundable) will not be returned to you if you cancel or reschedule your event with less than 48 hours advance notice.

3. Decorations, Paperware / Flatware: Plastic table coverings will be provided for the seated picnic tables included with your package. Any and all additional paperware, including flatware and decorations, are your responsibility. Decorations are also of your own accord and must be removed and taken with you upon your departure. Decorations must not disrupt or damage the integrity of the facility's infrastructure in order to avoid reparation fees. Decorations left behind after your party ends will be removed and discarded by Staff.

4. Food & Beverage, and Deliveries / Catering: Food and Beverage are available as party add-ons; however, if you wish to bring your own F&B, you are welcome to do so at no additional cost. Food cannot be cooked / prepared onsite; it must come ready to serve. Sternos are acceptable. Beverages must be non-alcoholic. No outside F&B beverage is available and you are welcome to bring your own coolers or containers. We do not provide ice. Third-party deliveries (i.e. balloons, decorations) or catering are your responsibility and will not be received, managed, or confirmed by our Staff under any circumstance. We cannot store F&B, decorations, etc. prior to your event.

5. Set Up & Tear Down: You must arrive no earlier than your scheduled set up time where your party host will be ready to assist, under your direction, with setting up your party area, including decorating. Your party host will also be responsible for clean up and will commence tear down near your scheduled end time to ensure that you vacate the party area completely by the time your party ends. You must leave your party area by your scheduled end time.

6. Rescheduling & Cancellations: In the event of inclement weather, you must submit written notification no later than 48 hours before your event. If you decide to reschedule, we will transfer your security deposit to your new date and time (pending availability) within the remainder of the current calendar year and operating season. If you decide to cancel without rescheduling, you will forfeit the security deposit. If you booked Entertainment and submitted an Entertainer Deposit, the Entertainer Deposit will be returned only if you have allowed and submitted your cancellation or rescheduling request at least 48 hours in advance. Failure to do so will result in forfeiting the Entertainer Deposit.

7. Unlimited Ride Wristbands & Tickets: The wristbands will be applied directly to your guests by your party host. They are non-transferrable and cannot be swapped between guests. If a wristband is removed from someone's wrist, it will immediately be declared null and void. Extra ride or game tickets must be used either the day of their purchase or before the end of the season, and will become invalid after the end of the operating season.

8. Ride Restrictions: All ride restrictions and regulations can be viewed online on our website. Children must meet the height requirement of each ride. If a child does not meet the required height limit, an adult chaperone is required to accompany them. The adult is complimentary but the child must have a wristband or ride ticket.

9. Extra Time: If you wish to add extra time to your party beyond your scheduled end time, it is contingent upon the Manager's approval and availability. Extending your party time also extends the life of the wristband.

10. I understand that the NYC sales tax of 8.875% will be added to my remaining balance owed the day of my event.